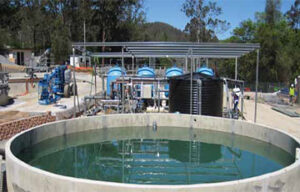 Working with Clark Tanks gives you the benefit of a manufacturer who is both established and professional from three states across Australia. Through our business network, we draw from a wealth of knowledge in the fabrication of industrial tanks for treatment plants to manufacture custom storage solutions.
Our team understand the demands to complete large projects with quick time frames while retaining high quality, hence why we always provide the highest level of service.
All industrial tanks for water treatment plants are manufactured from Rotathene Supa UV Australian-soured materials.
Our water treatment storage specialists are available via 1800 252 758 to discuss your needs and can provide a free quote if requested.