With 3 branches across Victoria, New South Wales and Queensland, Clark Tanks have the specialised knowledge and versatility to provide industrial tanks to suit the requirements of a range of industries – and in the case of the mining sector, a range of applications within the one industry. We have experience with the supply of custom fitted industrial tanks for industrial water storage, water retention & detention, water treatment plants, chemical storage & processing, liquid feed, and liquid fertiliser transport & storage.

Clark Tanks industrial tanks are manufactured to contain liquids with a specific gravity ranging from SG1 through to SG2, due to the precision rotomoulding techniques with comply with AS-4766:2006. All industrial tanks ranging from 1,000L to 50,050L can store a wide range of chemicals such as, sodium hypochlorite, liquid alum, hydrochloric acid etc.

Our range of industrial fittings includes extension flanges, backing rings in Table D, E and ANSI available in galvanised, stainless steel and plastic-coated, full-face flanges and a huge range of BSP threaded fittings. We also supply sight glasses and float level assemblies, along with lifting lugs and hold-down lugs.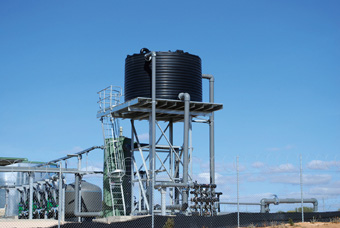 Clark Tanks manufacture and supply a wide range of custom fitted industrial tanks.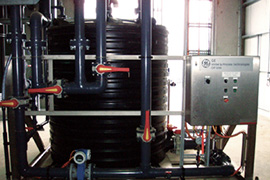 Storage tanks can be manufactured according to specification to store all sorts of chemical liquids.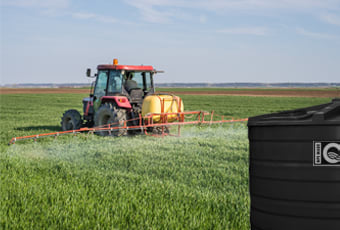 LIQUID FERTILISER STORAGE
Our wide range of tanks have the capability to hold liquid fertiliser with a specific gravity of SG1 to SG2.



We cater to the mining industry with large industrial flanges, specialised fittings and storage for waste.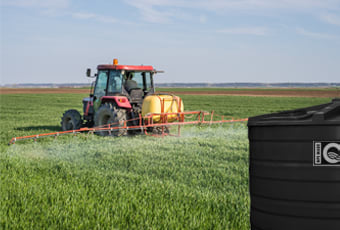 We have a wealth of knowledge in the fabrication of industrial tanks for water treatment plants.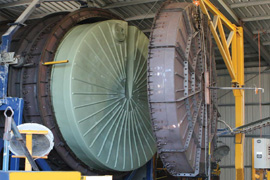 We can help you design your industrial product, fabricate moulds and manufacture to precision.