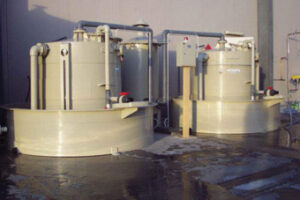 Clark Tanks chemical storage tanks can be customised to suit your application, being manufactured to a range of specific gravities (SG1 – SG1.5 – SG2) and suitable for storing a wide range of chemicals including dangerous goods chemicals.
The chemical storage tanks range in size from 1,000L up to 50,050L and can be manufactured with custom fittings, with documentation confirming the tank has been made to your precise specifications.
Our chemical storage specialists are available via 1800 252 758 to discuss your needs and can provide a free quote if requested.